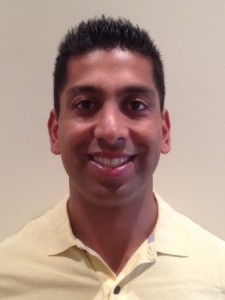 Zee is a GP working at South Yarra Medical and Olympic Park Sports Medicine Clinic. Zee has also worked as the club doctor at Melbourne Football Club in the AFL for the past three seasons.
Zee received his medical degree from Monash University in 2003 and has also completed a Masters degree in Public Health and Tropical Medicine. He is also in the process of completing the Sports Physician training program.
Zee's two passions are sports medicine and nutrition. He is a strong believer in using exercise and sport to promote health and well being, and prevent disease and morbidity.
However, it is nutrition where Zee has gained most notoriety. He believes appropriate nutrition, exercise, stress management and sleep is paramount in the prevention and treatment of most chronic diseases including cardiovascular disease, diabetes, hypertension, hypertriglyceridemia, fatty liver, polycystic ovarian syndrome, gastro oesophageal reflux and irritable bowel syndrome.
He has successfully assisted numerous patients lose weight and maintain their weight loss with a well formulated personalised nutrition plan. Zee has also given numerous public lectures exploring these themes and has appeared in various forms of media discussing this subject. He is also very experienced in using low carbohydrate high fat and ketogenic diets for exercise performance particularly endurance athletes. A strategy he has introduced to the Melbourne Football Club over the 2015 pre season.